Smoking has been found to harm nearly every bodily organ and organ system in the body and diminishes a person's overall health.
Tobacco smoke contains a deadly mix of more than 7,000 chemicals; hundreds are harmful, and about 70 can cause cancer.
Smoking is a leading cause of cancer and death from cancer. It causes cancers of the lung, esophagus, larynx, mouth, throat, kidney, bladder, liver, pancreas, stomach, cervix, colon, and rectum, as well as acute myeloid leukemia.
Smoking causes heart disease, stroke, aortic aneurysm, chronic obstructive pulmonary disease, diabetes, osteoporosis, rheumatoid arthritis, age-related macular degeneration, and cataracts, and worsens asthma symptoms in adults. Smokers are at higher risk of developing pneumonia, tuberculosis, and other airway infections. In addition, smoking causes inflammation and impairs immune function.
Quitting tobacco use is hard and it can take many attempts to quit. People who stop smoking greatly reduce their risk for disease and early death.
There is Help
The Indiana Tobacco Quitline is a free phone-based counseling service that helps Indiana residents quit tobacco.
Services include:
One on one coaching for tobacco users who have decided to quit
Resources for healthcare providers who want to improve patient outcomes
Best practices for employers who want to implement smoke-free policies
Support for family and friends who want to help loved ones stop smoking
Tools for tobacco control partners to complement their current programs
Services are available to you 7 days-a-week in more than 170 languages.
A trained quit coach will work with you and provide solutions tailored to your needs.
For support information call today at 1-800-QUIT-NOW (800-784-8669).
You can go online www.QuitNowIndiana.com for more information and to learn about Web Coach® and Text2Quit® services.
Past Events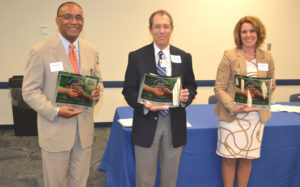 World No Tobacco Day 2016
The three leading health care organizations in Lake County, Community Healthcare Systems, Methodist Hospitals and Franciscan Health, pledged to work together towards a tobacco-free generation.